Welcome to Un;decided
The website is a work in progress where I post short stories, poems that I've written, and random thoughts.
Instagram Account
Hi everyone! My name is Mackenzie and I am an upcoming senior in the B.F.A, program, I have a concentration in fiction creative writing, but I'm aiming for a Master's in Library Science so I can also become a librarian. My happy place is being lost in a book or being in an an environment where they surround me, therefore I've volunteered in my high school library for 2 years and have worked in a bookstore for 4 years. If anyone has any book series recommendations or just a must read novel, please comment so I can grow my little library (which I've learned is only 1,000 books). Even though my entire personality revolves around me being a book nerd (I have the stickers to prove it), I am also a coffee enthusiast, obsessed with Disney movies, will scream songs from Phantom of the Opera or Tik Tik Boom in my car randomly, and I own almost every single streaming service and hardly use it.
I like to read:
poetry
science fiction
romance
fantasy
horror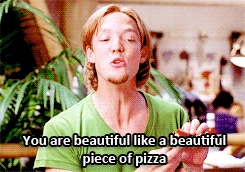 Portfolio:

The works below are stoies I've worked on in preivous semesters. The eBook is a collection of realistic-fiction short stories I've written, that deal with topics that a lot of people struggle with; love, loss, depression, etc. The interactive Twine story, is from a much larger piece that I hope to one day create into a novel. It's the a dream sequence through the eyes of pirates and their encounter with a creature of the sea.

As a writer, I love the idea of fantasy and escapism, but I also love topics that deal with coming of age tropes or being able to find independency. It's something that I feel like a lot of people can relate strongly to, and if I've kept someone intrested within the first paragraph, I feel like I've succeeded. With digital writing, I struggled with trying to be a perfectionist. I realized that it doesn't matter if it is absolutely perfect or not, because it can easily be changed or manipulated anyway. I don't think I will continue coding, frankly because I still find it confusing, but I love knowing how to now make an eBook so I can make the many book ideas into a reality before publishing the way I'd like.